Students' talents harnessed by social enterprise at Ara
Technical support is vital to start-up business development, but it can involve some hefty costs.
Ara's Tech Colab has positioned itself as the cost-effective solution to this problem for emerging small to medium companies in Canterbury.
As a social enterprise, Tech Colab matches up the skillsets of business and IT students to the problems and tasks submitted by local companies. Students get an opportunity to work on industry-based projects before they graduate, and local businesses get high-quality work for a fraction of the cost- creating a true 'win-win' outcome for all involved.
One such meeting of minds facilitated by Tech Colab was between Vibration Action founder Jason Johnstone and ICT student Alliah Czarielle Calla.
When industry-based quotes for a project prototype came back in the six-figure region, accompanied by a lengthy timeframe for initial development, Johnstone turned to other avenues for support.
Initially he approached Te Ōhaka – Centre for Growth and Innovation, a partnership between Ara and Ministry of Awesome for advice before they pointed him towards Ara's Tech Colab.
Jason was looking for help with developing a wristband and digital monitoring device, designed to measure vibration exposure in hands-on industries such as construction, agriculture and construction.
This project is motivated by Jason's own life-changing experience of being diagnosed with a rare nerve condition known as Hand-Arm Vibration Syndrome (HAVS), which is thought to be caused by repeated exposure to vibration; in Johnstone's case, brought on by years of working with power-tools as a smelter.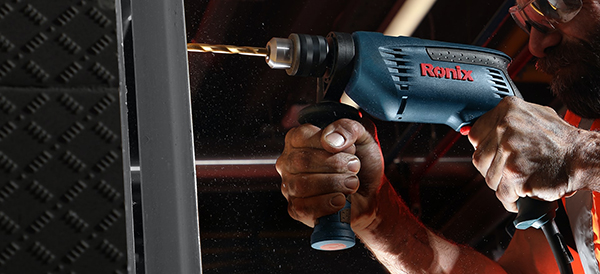 Alliah Czarielle Calla, a Bachelor of Information and Communication Technologies student, worked with Johnstone on developing Vibration Action's system software for her final degree project. Working on what were, for her, new technical challenges such as creating the system's sensor, was exactly the sort of wider experience she was looking for.
Says Calla "TechColab helped me develop not just my technical abilities, but also helped me with my confidence. With the experience I gained from working with Tech Colab, I believe it has become easier for me to work in a team and adapt technologies."
Since working within Tech Colab, Calla graduated and received multiple job offers, before accepting a position with local tech company Envy Interactive.
Project Supervisor and Senior Lecturer for Digital Technologies Amit Sarkar said, "Many people can code, but only some are software engineers. Becoming a software engineer requires the attainment of a balanced set of soft and technical skills. This special skill set enables software engineers to solve complex real-world problems. I am happy to say that Alliah has emerged as a software engineer and has contributed extensively and significantly to building a real-world solution."
The ability to deliver real benefit to local industry and start-ups without the prohibitive costs of engaging large tech companies, while also giving students the chance to work on real-world challenges, is fundamental to the purpose of Tech Colab.
Nigel Young, Managing Director of Tech Colab, and Head of Department for Business and Digital Technologies at Ara said Johnstone was thrilled with the outcome. "Tech Colab was able to develop the project, including a fully operational prototype, that cost under $4,000 and was delivered start to finish in less time than the original scoping alone from industry. This work exceeded the original design brief with more functionality than originally requested. Not only does the client get a great product, they're also more informed for dealing with industry."
Jason has since been approached by WorkSafe and other agencies who are interested in exploring the possibilities of his concept, and there is the potential of further collaboration with Tech Colab in the future.